A 501(C)3 Non-Profit Organization Serving New England
The Boxer Rescue
We are a group of volunteers, dedicated to finding loving forever homes for unwanted, abandoned, and surrendered Boxers. Our rescue works within Massachusetts, Maine, Rhode Island, Connecticut, and New Hampshire. We strive to not only save boxers, but to educate the public about responsible dog ownership, the importance of spaying and neutering, and how to best meet the needs of this amazing breed.
Adoptees
Make a Donation
Getting Involved
Save a Boxer
Adopting a Boxer
The Boxer Rescue, Inc. is a 501(c)3 non-profit organization serving the New England area.  Our group is made up of dedicated volunteers. These are the people who care for the homeless, abused and unwanted boxers because they have a love and passion for the breed and believe they all deserve a second chance.
Make a Donation
The Boxer Rescue could not exist without donations from people like you. Many of our dogs coming into rescue require expensive medical treatment before they can be placed in their "forever" homes. The adoption donation is often not sufficient to cover all of the expenses.   Since The Boxer Rescue is solely operated on a volunteer basis, funding is always tight; therefore, your donation small or large will go a long way in helping our dogs in need.
Get Ready To Snuggle
Our Adoptees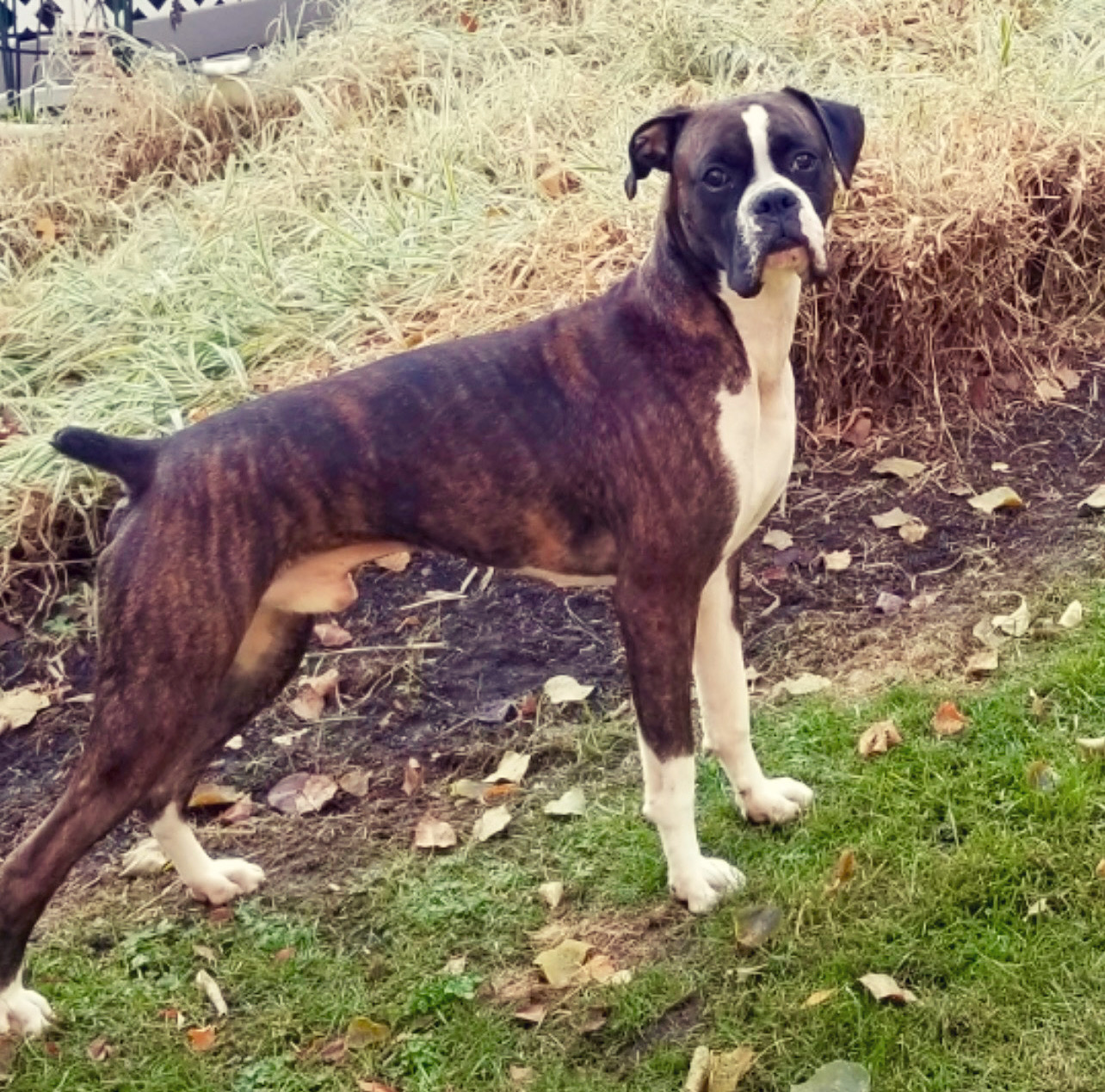 Meet Maddox 🐾 3 YRS 🐾 M
** ADOPTED **
3 year old, MADDOX is waiting for his forever home. He's been in foster for almost a week and he's been simply amazing. Maddox is sweet, friendly, well mannered, snuggly, and fun loving. He's all things boxer, with a stellar wiggle butt. He's got lots of energy, loves walks, is a great running buddy, and a 5 star napping partner once he's tuckered out. Maddox is quite the yard explorer and spends his time looking for the critters that hide out. He likes riding in car, meeting new people, and was an A+ patient at the vet. Everyone adores Maddox! What's not to adore?
He's not a fan of the crate.. he prefers to lounge on the couch or comfy chair.
Maddox experienced a lot of upheaval in his life recently and despite all of changes, he's just happy to be with people.
Maddox deserves his happily ever after. A home to call his own, FOREVER. He will make a stellar walking partner, office manager, ride or die, sidekick for life. He just wants to be the center of someone's world.
OTHER DOGS? We are placing him as an only but he could likely have playdates once he settles in his forever home.
CATS? No
KIDS? 10ish +
MEDICAL? Neutered and up to date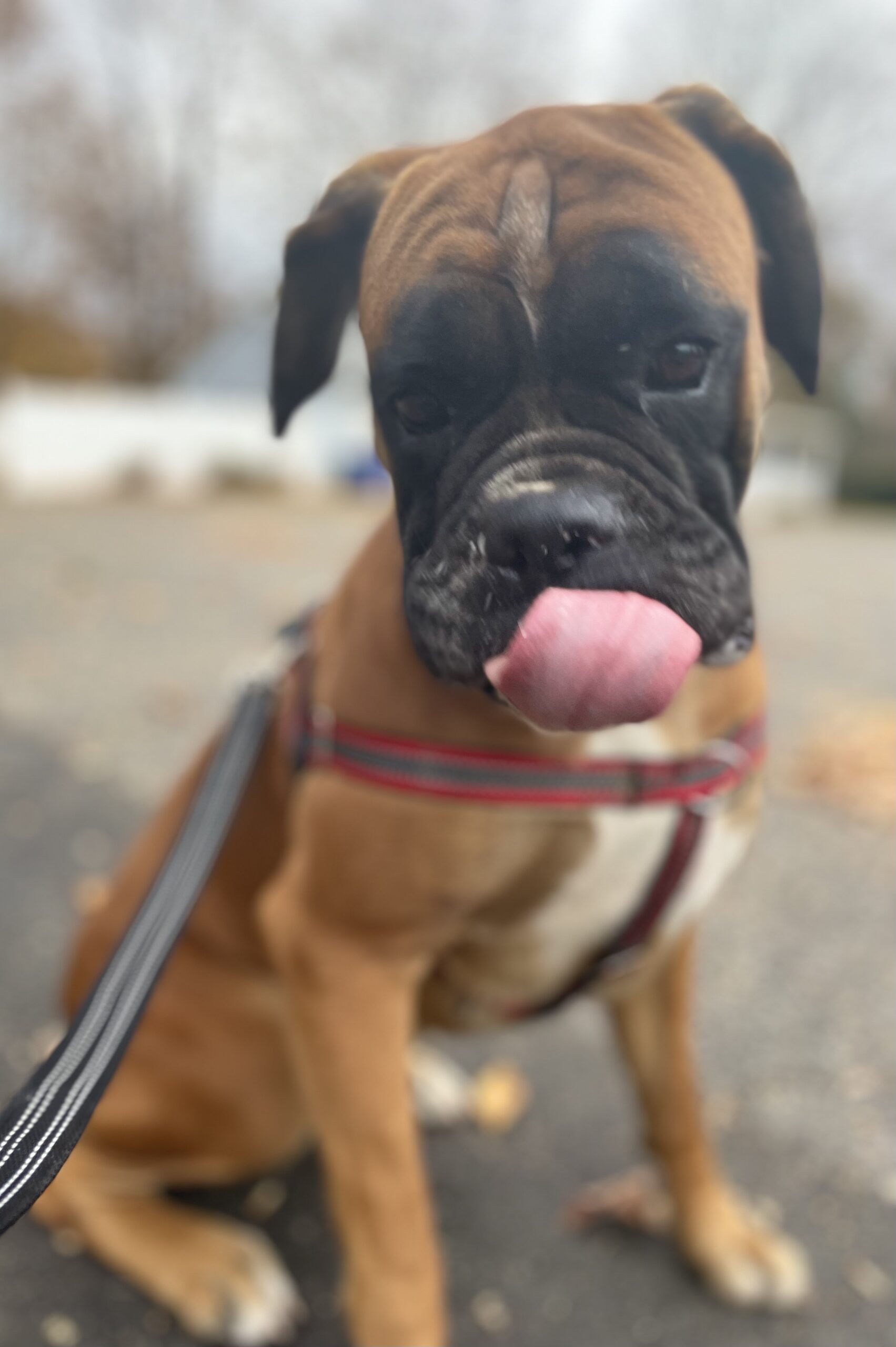 Meet Kiara 🐾 2 YRS 🐾 F
** ADOPTED **
I took a ride to meet this beauty for myself. We've not had any interest in her, so I went to get new photos and get a feel for her personality.
First thing… she's GORGEOUS! Soooo beautiful!
She barked a little bit from the safety of her porch area, but I was able to approach and we were fast friends. She didn't jump up at all. I brought some treats, and after my selection got 4 paws up, she gently took them from my hand.
I was curious about her energy level and if the boxer sass was within her. It is! She got playful, play bowed, and jumped up a bit when I got her going. She would very easily knock someone over if they aren't firmly planted and ready for her. She responded when asked to stop.
I took Kiara for a little walk to see how she does on leash. Walking is not really in her wheelhouse. Her owners admit to not walking her. She doesn't know what to do. She pulled, sat down, laid down, sniffed, repeat. It was a foreign concept to her.
Kiara is young, at a little over 2 years. She's a big girl… solid, strong, and in great shape. Her family wants more for her. She's living in a home with children, multiple dogs, and cats. The children make her uncomfortable, she doesn't fare well with the other dogs (the female especially), and doesn't like the cat. There's a lot going on with shuffling dogs around, and trying to focus on the children, and it causes stress for the humans and the dogs.
We would like to get Kiara into a foster home, preferably a foster to adopt, where we can really get a feel for her true personality, outside of the bubble she's living in. Her time is spent rotating from the yard to the crate, for the most part, with not much socialization beyond that. We need to get her spayed and will do that at one of our vets once we have her settled in foster.
Her owner says she's not comfortable around young children. So, NO KIDDOS for Kiara. Teens and older are ok. I spoke to her owner about the resource guarding that was mentioned. Kiara doesn't love to share toys with the resident dogs. And she wasn't comfortable when one of the children went to feed her in her crate. Her human issues with resource guarding have occurred with the young children in the home around her food. I didn't witness any of this. So I can't speak to the details. I can say that she took treats from me, and I was able to pick the dropped treats off the ground while she was eating them, without issue. It's just something to keep in mind, and be aware of. But we are NOT PLACING HER WITH KIDS OR OTHER PETS, to ensure her success.
She's very sweet, playful, and beautiful. She lacks a bit of confidence outside the comfort of her home/yard. Once she's getting lots of attention away from the stress of other dogs and little humans, Kiara will shine. We just need someone committed to getting her started on her new chapter.

We often have many beautiful boxers in need of forever homes. From puppies to seniors, they all deserve their happily ever after. Keep an open mind and an open heart, and you just might find your best friend.

Foster a Boxer
Foster homes are a critical piece of our rescue puzzle and enable us to learn as much as we can about the boxers that come to us before being placed in forever homes.
Volunteer
We are always in need of volunteers. Do as little or as much as you want to help us, help them.
In order to continue to save the lives of beautiful boxers, we need funding help from the public. Please consider making a tax deductible donation in honor of your love for the breed.
The Boxer Rescue
Our Mission
Our goal is to promote responsible dog ownership, provide support to boxer owners, inform the public about the needs, qualities and characteristics of the boxer breed, and to be a positive presence in the boxer rescue community.
Get Involved
If you would like to help The Boxer Rescue, please consider making a monetary donation.  
The Boxer Rescue, Inc. is a 501(c) 3 non-profit organization and all donations are tax deductible
. No donation is ever too small to help a boxer dog in need.
Pet Rock
September 8 🐾 12pm

Wyman Gordon
Woofstock
September 21 🐾 11am – 4pm
Hudson Elks Pavilion

Boxer Bash
 October 6  🐾  11am-3pm
Hopkinton State Park

Learn
Boxer Adoption Notes
Why Two Female Dogs May Not Be the Best Combination
If you find yourself considering this sort of same-sex adoption scenario, think again. As cute and playful same-sex sibling puppies are, chances are that once they mature, they will engage in some serious discussions that could turn bloody.
Is the boxer the right breed for you?
Boxers are forever puppies.  They seem to never to "grow up". So be prepared to deal with puppy behavior until they are around 3-4 years old.  They require a lot of exercise and stimulation.  Multiple long walks a day will help tire them out, and we all know that a "tired boxer is a good boxer".