The Boxer Rescue
Available Boxers
Adoption Service Area
Please note, APPLICANTS MUST BE 21 YEARS OLD and MUST reside in MA, RI, NH, or CT.
Be sure the application is filled out in its entirety.
Incomplete applications will not be considered.
Get Ready To Snuggle
Our Adoptees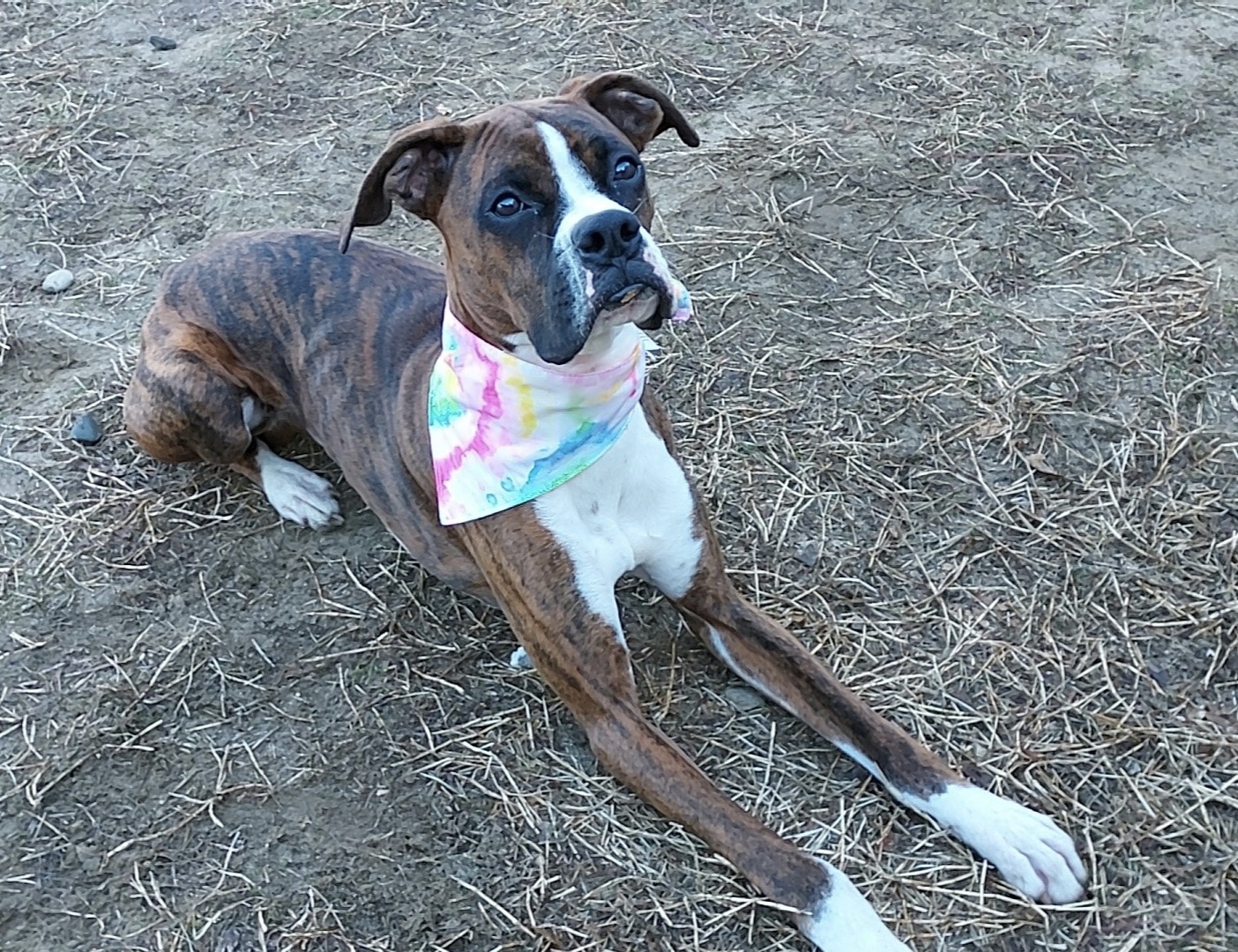 Meet Odin🐾 8 MNS 🐾 M
This tall drink of water is ODIN. He is 8 months old. His life hasn't been all that a dog would wish for. But, we are hoping to turn things around for him by finding an angel to step in and show him what love, trust, and kindness looks like.
We received a call from a wonderful vet about this boy. The short version of the story is that his original family asked the vet to euthanize him due to his "health issues". The vet refused that request, and the family opted to surrender Odin to them instead.
He has been in their kennel/office/boarding for about 3 weeks now.
Odin was having very loose stools and pooping all over the place in his previous home. The vet proposed various treatments/tests, which were refused. His previous owners seemed set on just being done with him. He has since had some diagnostics run and all signs point to a case of gastroenteritis. He's been on a special diet, has started to put weight back on, and is on the up and up.
Now that he's feeling better, the vet would like to see him find a home.
Odin is very sweet and has a lot of potential. However, it seems that his life prior to being surrendered may have not been all that kind to him. Perhaps there was frustration because he was having so many accidents... we can only speculate. But, he has some behaviors that need to be addressed by a very committed, very patient, very savvy, and very understanding family.
Odin is fearful of the crate. The vet has been working with him, using positive tools and methods to help him associate it with good things. When he first arrived in their care, he did react to being grabbed by his collar when it came time to enter the crate. He has not done that since. His experience with crates may have been one of punishment before now. We just don't know.
Odin is very comfortable with women, and has been great with most men, given a little time to warm up and get comfortable. He's great with the male dr's on staff.
He was tested with a sweet female dog, and while they were ok walking with each other, Odin wasn't a fan of when she got all up in his business and gave her a correction.
He loves to ride in the truck with one of the vets. She's been taking him to her house to give him a break from the office.
We wish that Odin could tell us what his life was like prior to 3 weeks ago. We can only guess that he wasn't socialized properly and missed many of those critical impressionable milestones that are so important in puppy development.
He has so much potential and has shown tremendous progress and response to the positive training and patient approach that he's been shown over the past few weeks. We would love to find this boy a home where that can continue. We feel he deserves a chance.
Odin needs an experienced owner. One willing to work with him and be ok with some bumps in the road. Someone that understands he wasn't shown the right way in the beginning, so he's a work in progress. He needs someone who won't rush him into situations that make him uncomfortable, and who will allow him that crucial time to decompress. Odin needs someone understanding of his sensitive belly and be aware that he can't be eating human food, and may require a special diet moving forward.
Odin will NOT be placed with children or other pets at this time. We feel the focus should be on him to get him back on track. Given that he's very much still a puppy, Odin will require a human who is home more often than not. He isn't a fan of the crate, and we are not certain how he will deal with alone time. He craves attention and companionship. Once this boy got a taste of what love feels like, he was ALL IN! He's got legs for days that could use some exercise. So, someone active would be great. A bored, 8 month old boxer is a recipe for disaster.
If you feel that you can offer this boy the chance he deserves, please fill out an application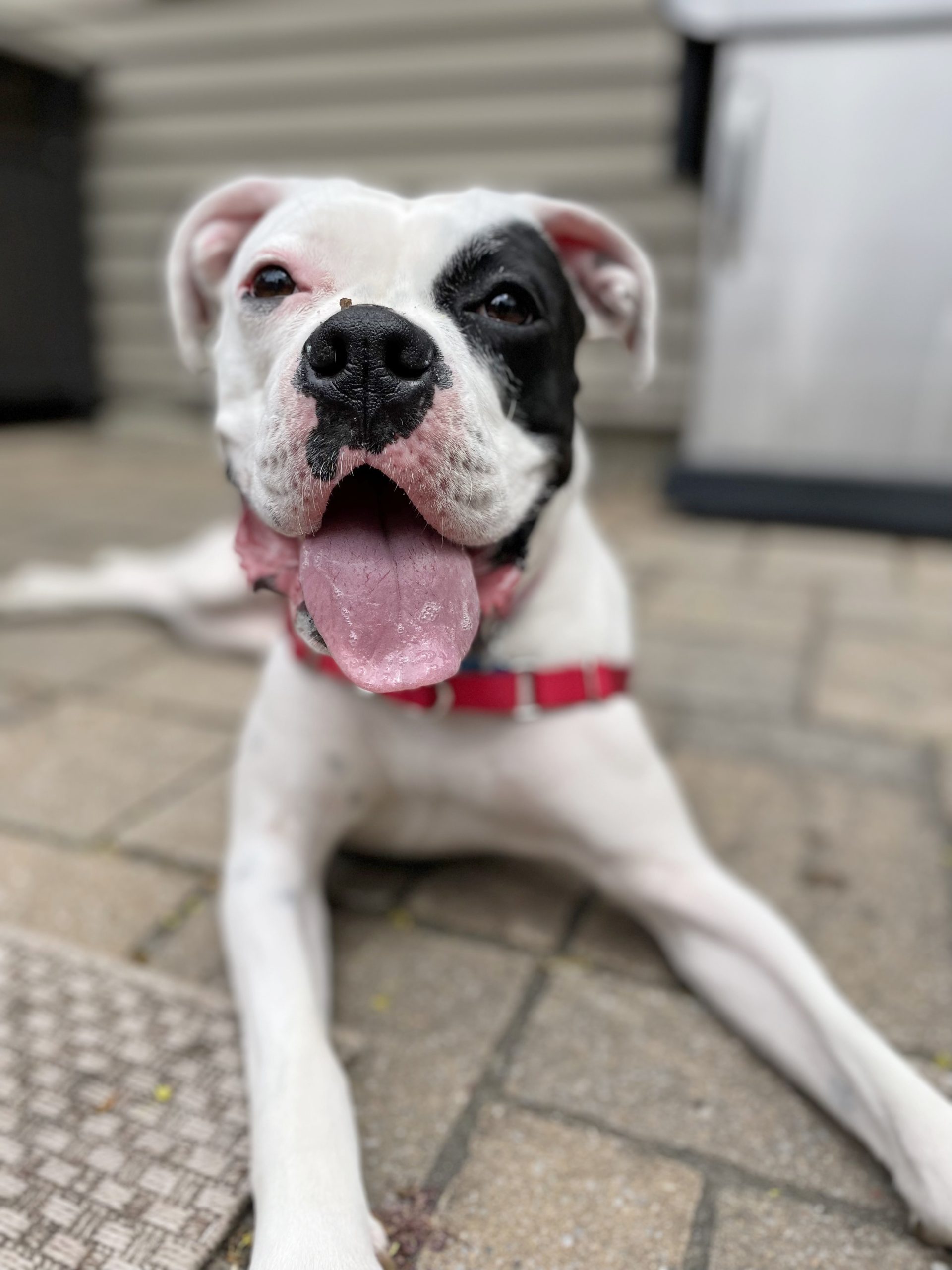 Meet Harper 🐾 18 MNS 🐾 F
Harper is approximately 18 months old and seeking her forever and ever home! She is 45 lbs of ALL THINGS PUPPY!! We did a meet and greet with 2 male boxers today and she was in heaven!!! This girl has springs for legs and CAN and DID easily hop over the dogs like a little bun bun. She played appropriately and accepted corrections from the boys, appropriately. She's fast. She's strong. She's a zippy bull in a china shop. But, she was so happy to be playing and enjoying the room to run and stretch her legs. We are thrilled that we were able to dog test her, as it's very clear she will thrive in a home with a young male dog who shares her love for playtime.
Harper must have a home where the humans are home more often than not. Even though she's 18 months, she's still learning about life. We've discovered that she isn't a fan of the crate and will try to break out. She's has been ok gated in a kitchen area BUT she can hop over a gate if she tries hard enough. She very much wants to be where the action is. It may be possible to reintroduce her to a crate, but it will take time and patience. She will not do well in a home where she is left for long periods. And of course, it's never a great idea to leave an unexercised boxer alone.... We know how that story goes.
This muffin is a smarty pants! She knows sit, paw, other paw, lay down, and she knows how to look cute doing all of that. She takes treats gently, has perfected the "boxer lean", likes to "talk", and can ZOOMIE with the best of them. Protect your legs or she may take you out at the knees on one of her run bys!
Harper is petite, but packs a punch... She's not much of a jumper upper, but she may decide to leap up when you're least expecting the visit. She's walking well on her new front clip harness, but still needs a little work on not pulling so much. All in good time. Practice makes perfect.
All in all, this girl is a GEM!!! She will make a tremendously amazing addition to some lucky family, who is willing to continue to work with her and be patient with her as she continues to navigate her new life after rescue. She's an empty book, ready to be filled with all things beautiful. Will you help her write her story? It's going to be a bestseller for sure!!!
OTHER DOGS? YES! Sweet MALE of equal energy level and tolerant of puppy play.
CATS? NO
KIDS? 6ish +
FENCED IN YARD? YES
TRAINING? Positive based training will be required for Harper
Meet Josie 🐾 1.5YRS 🐾 F
Meet JOSIE!!  She is almost 1.5 years old and is seeking a forever home that can meet her young boxer needs.  Josie's current family wasn't fully aware how much energy and boxer has, and how much time goes into keeping that energy channeled properly.  She's very sweet.... And she's very puurrrrty.
However, upon evaluating her, it's evident that she's a bit shy, a bit skittish, and lacking in confidence. While she was friendly, she often backed away when our volunteer attempted to pet her. But, she always came back. She did warm up a bit, over time, but she wasn't all bouncing up and down begging for some belly rubs.  She seemed happy to hide under the table and observe what was going down, from the comfort of her safe spot.
Josie is definitely under exercised and a bit under socialized. She pulled like the dickens on a flat collar, but did much better on a front clip harness. With practice, she'll be rocking her walks in no time. Getting out, smelling the smells, and seeing the sights, will help her build confidence and bond with her new human. She might be the type who needs some patience and positive guidance to help her work through moments that she feels unsure, both inside and outside of the house.
Josie is used to having someone home with her during the day, but is crated for the times that errands need to be run. Given her young age, her need for attention, exercise, and positive training, we would like Josie to be placed in a home where she won't be alone for long periods of time.
She would do best in a more chill home… don't mistake that for an inactive home. She needs to be active, but chaos doesn't suit her. We will consider a home with teens … no little humans. She's not interested in what they're selling. She prefers the predictability of adults.
Josie has not been spayed and is likely starting a heat cycle in the VERY near future. That is something to keep in mind if you are interested in her. She will need to be kept safe and sound until she's cleared for a spay. That will likely be 2-3 months post her heat cycle. She will be spayed at one of our vets and we will take care of that cost.
OTHER DOGS? No. This girl needs to focus on herself. One day, she may make an awesome sister to a sweet boy. But, for now, it's all about Miss Josie.
CATS? No
KIDS? Teens +
FENCED IN YARD? Not required, but would be nice. Walks are most important.
TRAINING? She's an ideal candidate for positive based training. It will do wonders for her confidence.
Frequently Asked Questions
Adoption Service Area
Please note, APPLICANTS MUST BE 21 YEARS OLD and MUST reside in MA, RI, NH, or CT. Be sure the application is filled out in its entirety. Incomplete applications will not be considered.
Where do your boxers come from?
Many of our boxers are owner surrenders. Perhaps the owner purchased the dog on impulse, not understanding the needs of a boxer. Sometimes, financial situations change, and families are not able to care for the dog anymore. We also take dogs that have been brought to shelters around New England. If a shelter reaches out for help, we do our best to find placement for the boxer in need. Lastly, we have a wonderful relationship with boxer rescue in Puerto Rico, and we work closely with them to bring boxers in need, from the island, to New England. All of our boxers are temperament tested and evaluated before coming into rescue. It should be noted that ALL dogs require a decompression period when going to a new home. Even the sweetest, most loveable boxer experiences fear and confusion during transitional times and foster/adoptive homes need to be conscious and respectful of this.
Can I adopt a female dog if I already have a female dog?
The short answer is no. Our experience in placing dogs, has shown us that placing two females together is oftentimes not the best long term situation. We receive many calls from owners needing to surrender their female boxers because there is fighting with another female dog in the house. Sometimes it's with another boxer and sometimes, it's with another breed. Either way, the fighting is often brutal and bloody. We have adopted a policy to never place two female dogs in the same house.
Are your boxers healthy?
Before adoption, our dogs are healthy to the best of our vets' knowledge. They are brought up to date on vaccines, tested for heartworm, and spayed or neutered (unless too young or not medically able to be). We also send our boxers with one month of heartworm and flea/tick prevention to get them started. Their vet records are provided upon adoption.
Do I need to have a fenced in yard to adopt a boxer?
We do not require a fenced in yard for all of our boxers. However, there are certain circumstances where a fence may be required and it will be noted in the boxer's bio. We look at each dog, individually, and based on the needs of that dog, we may require fencing. Please note that we do not consider an electric fence to be a proper method of containment and are not able place a dog in a home that uses electric fencing.
Do you have a shelter where I can come meet the boxers?
We are not a shelter and do not have a physical location where you can meet our adoptees. Most boxers will stay with their owners or shelter until we can secure a foster or adoptive home for them. Our boxers from Puerto Rico, are flown here once we've secured homes for them.
What Are Your Adoption Fees?
Puppies – $450.00
Dogs – 6 months and older $400.00
Dogs – 7 years and older $150.00
Pet Rock
September 8 🐾 12pm
Wyman Gordon
Woofstock
September 21 🐾 11am-4pm
Hudson Elks Pavilion
Boxer Bash
October 6 🐾 11am-3pm
Hopkinton State Park
Boxer Briefs
BOXERS WITH KIDS AND SENIORS:
Generally speaking, boxers have an affinity for children and for the elderly. Most can recognize the need to be more calm and gentle with certain people.  However, some have no idea how big and strong they are and could accidentally knock over a small child or senior adult. Please consider ALL family members when looking to welcome a boxer into your home.