The Boxer Rescue
Available Boxers
Adoption Service Area
Please note, APPLICANTS MUST BE 21 YEARS OLD and MUST reside in MA, RI, NH, or CT.
Be sure the application is filled out in its entirety.
Incomplete applications will not be considered.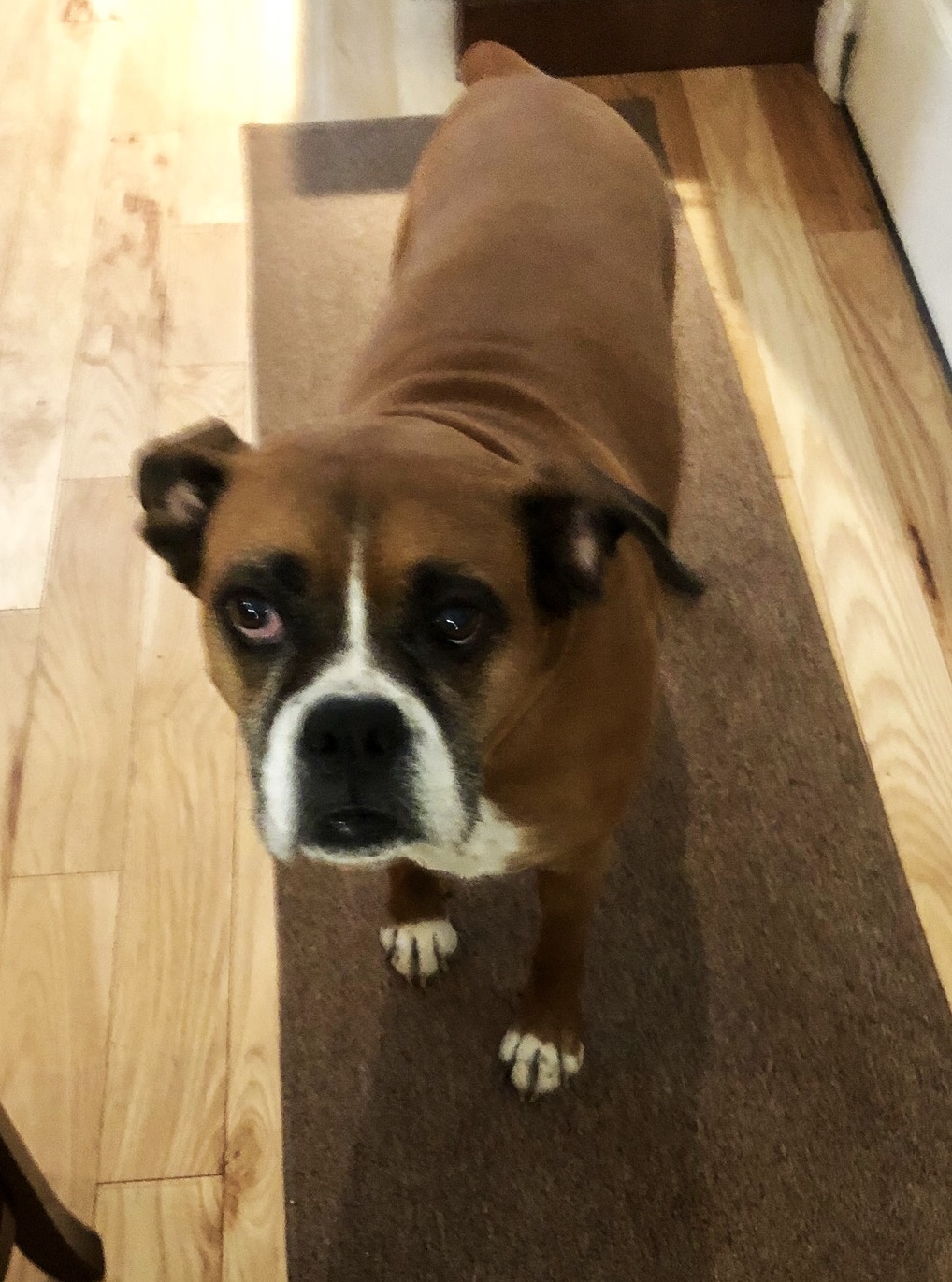 Meet Brew 🐾 6yrs 🐾 Male
This handsome fella is BREW!! He's 6 years old and looking for the most loving family to ever exist on the planet. Brew is a total love bug... that's TOTAL lovebug. He's happiest curled up on the couch with anyone or anything that will shower him with attention. If you have a squeaky toy, that's bonus points for you. He's a perfect gentleman in every way. Brew does well with other dogs, but he's not all that energetic, so a very chill, female would suit him or no other dogs. He's not a good match for a young dog, full of crazy young dog antics. Brew has no history with cats, so no cats for him. We will consider a home with kids for this guy, if it's the right fit.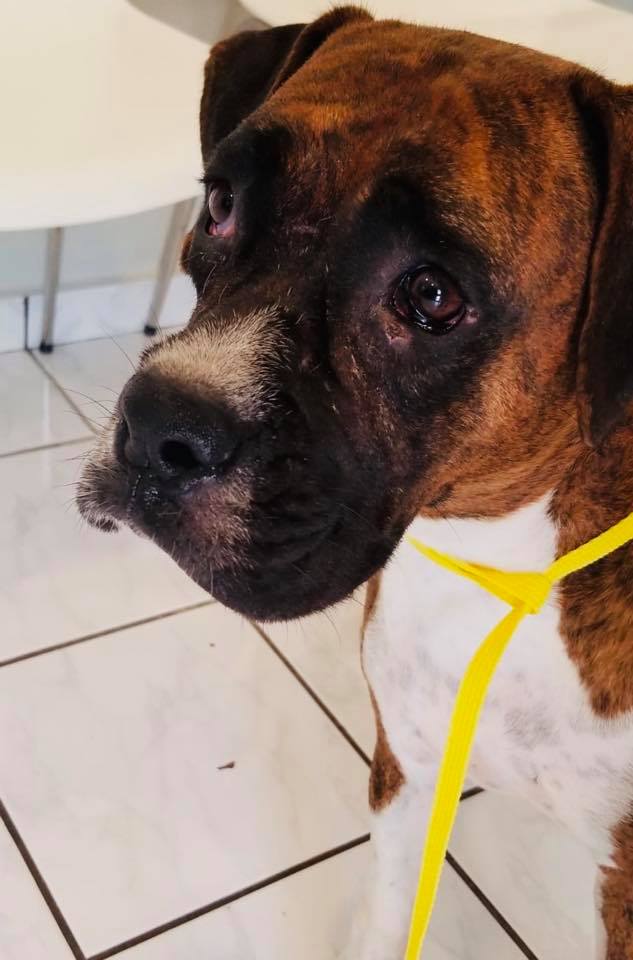 Meet Maren 🐾 4yrs 🐾 Female
Sweet, sweet Maren. This girl has spent most of her life doing one job and that's producing puppies. Not anymore! Her life got a whole lot better when she was rescued in Puerto Rico. She's around 4 years old and will spend the rest of her life doing nothing but getting spoiled and loved on… We promised her that! Maren is a little on the shy side. She's learning to trust that humans can be good. She needs a quiet home, one that will allow her to settle in at her own pace and discover all the fun things that life has to offer a dog like her. Maren will be placed as an only pet. We will consider teens/older kids for her. It's time to put some hope back into her sad eyes! Fill out an application if you're interested in Maren.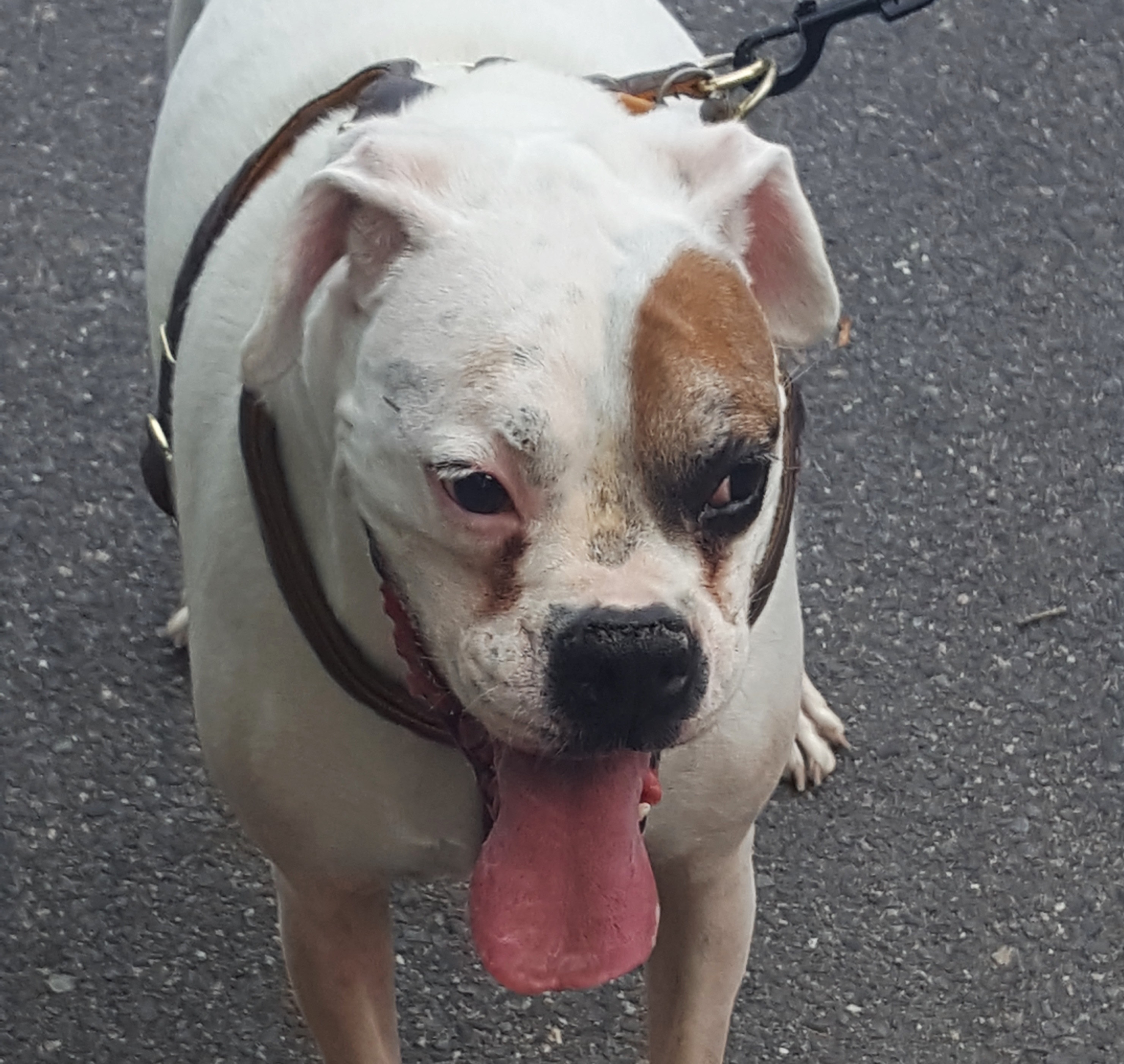 Meet Roxi 🐾 7yrs 🐾 Female
**PENDING ADOPTION**
This is Roxy. She is 7 years old and deaf. She's been through some trauma, as her owner passed away and she was alone with him for quite a while before anyone found her. It is our understanding that she was very bonded to him and never left his side. Roxy is staying with family, but they cannot keep her and would like us to place her ASAP. Our volunteer went to meet her this evening and brought her boxer boy to dog test her. She was GREAT with her boxer!! So, we absolutely want to place her with an older, calm boxer boy to match her energy. She is very sweet, but very timid. Fast, sudden movements, scare her. She doesn't try to run, but she's very aware of the movements. She doesn't like to have her ears touched, so that's something to keep in mind. We don't know if they are painful or she just doesn't like it. It's something we will have to look into once we get her placed. Her teeth need cleaning... again, something we will have a vet look at once we get her settled into a new home. She is smart, and knows quite a few signs.
More Info
Roxy has never been leashed. In fact, the harness that was on her tonight, had not been on her in years, but we requested she have it on. She was excited to head out for a little walk, but stopped short at the end of the driveway and wanted to retreat back. The cars were scary to her. Roxy needs a home where someone is home more often than not. She was so bonded to her human and was very rarely alone. She does not like to be crated, but isn't destructive. She will whine if she misses her human.
That's a quick snapshot of Roxy... We need to rescue her. We need to find her a loving home, where she will feel safe and secure and can start to relax. She needs a patient person who will give her the time she requires to come out of her shell. We will not be placing her with kids or cats. Our volunteer fell in love with her and was ready to put her in her own car, but she's got a house full of dogs already.
OTHER DOGS? Yes, to a calm, sweet male
CATS? No
KIDS? Not at this time. She's too scared and timid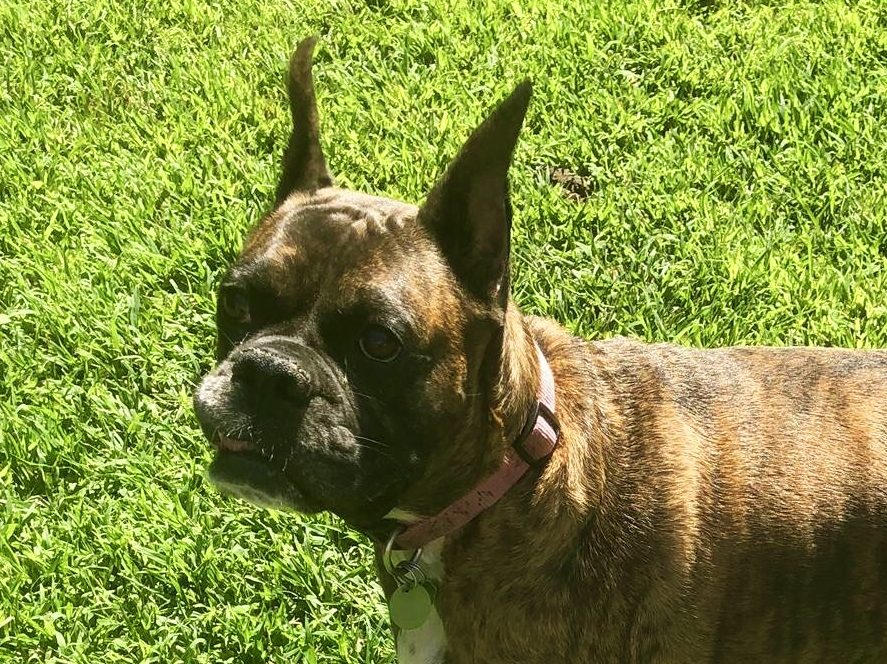 Meet Ziva 🐾 4yrs 🐾 Female
This sassy little thing is ZIVA!!! She's 4 years old and is looking to grace some very lucky family with her presence. Ziva is your typical boxer girl. She's energetic, loving, a professional face cleaner, lover of all things toys and play, and she'll even clean your counter of anything delicious if you leave it out. She's also a built in alert system if someone comes to the house, but no worries... She's only an alert. After that it's game on, kiss fest. Do you like to go for walks? If so, she's your girl!! Ziva can be placed with a male who also likes to play, but no cats for her. We will consider a home with children for Ms. Ziva if it's a perfect match.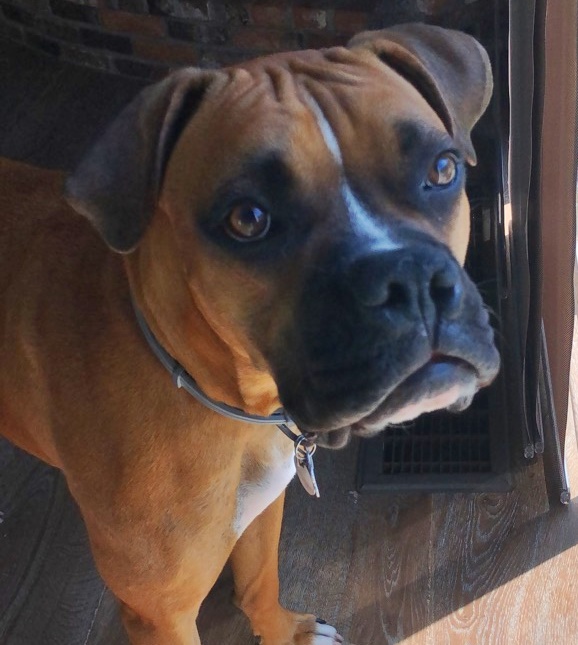 Meet Turk 🐾 1.5yrs 🐾 Male
Turk is a 1 ½ year old boxer boy who is super energetic, super sweet, and extra super handsome. He's so much goodness wrapped into a bundle of boxer, but he isn't a boxer for just anyone. You see, Turk can be fearful of people and it's not always easy to know who will make him scared. Could be the fed ex guy, maybe the pizza delivery person, maybe the UPS driver. Turk is currently in a wonderful home and they adore and love him very much, but it's a busy home with lots of kids coming and going and lots of activities. For Turk, it's just not the best place to be on a forever basis. Turk LOVES other dogs and when another dog is around, people don't seem to scare him so much. He tends to look to the other, more confident dog, for reassurance and guidance. So, we 100% want to place him in a home with another dog. He would likely do best in a home that is not bustling with a ton of activity… one where kids and teens are not in and out all the time. Turk has had some formal training and he's a fast learner. His new family should plan on continuing some positive based training with him and keep him moving onward and upward. Turk is full of potential. You can just see it in his eyes. We just need to find that person(s) who has the time and patience to help him shine. Turk is neutered and current on all of his vaccinations. If you are interested in him, please fill out an application. NO CATS please.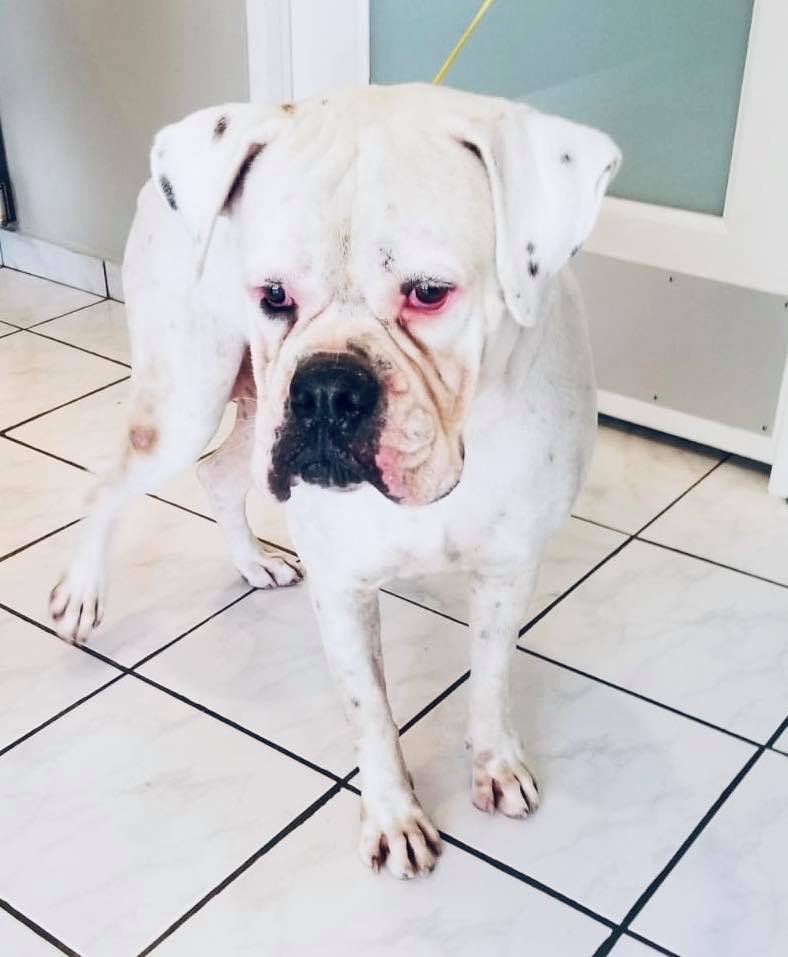 Meet Nash 🐾 4yrs 🐾 Male
This big bundle of wrinkles and flaps is Nash. He is approximately 4 years old and coming to us from Puerto Rico, where he was rescued from a not so great situation. Nash has been very sweet with the humans he's met, but we do think he should be placed as an only pet. He needs time to adjust to life in a home with a family giving him lots of love. He's a big boy… a really big boy! Nash walks pretty well on leash and knows how to sit and give paw. We will consider a home with older children/teens. We also think a fenced in yard would be best for this guy.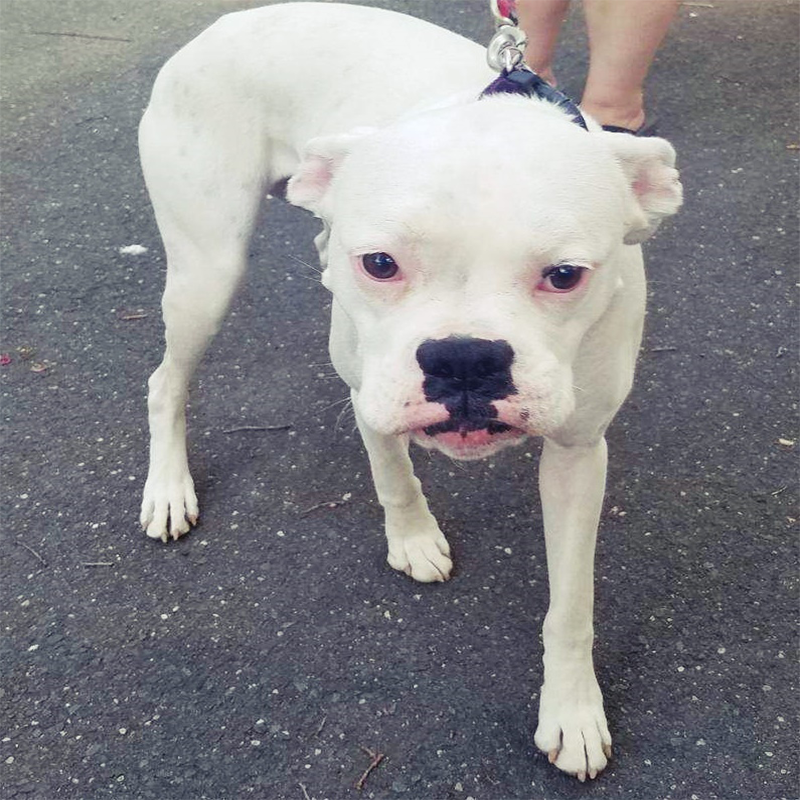 Meet Stella 🐾 3yrs 🐾 Female
** ADOPTION PENDING **
Meet Miss Sweet as Sugar STELLA!!! She is 3 years old and coming into rescue because she is fighting with the female dogs in her home. Stella is very loved and well socialized. She enjoys car rides, long walks, and time with her humans. Stella does have a low grade heart murmur, that is not causing her any issues, but it is worth noting given that she is a boxer. We will be placing Stella as an only pet at this time. She would likely do best with children over 10 years old, but we will consider younger if the situation is right for her. If you are interested in Stella, please fill out an adoption application.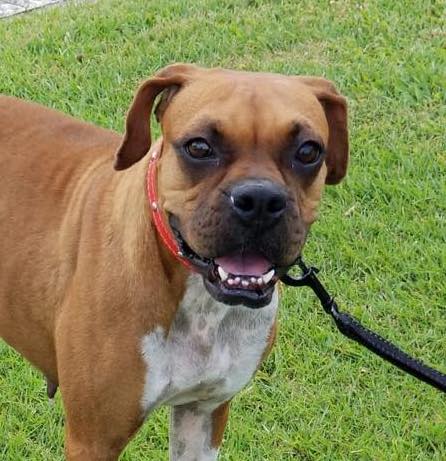 Meet Lexi 🐾 1.5yrs 🐾 Female
** ADOPTION PENDING **
This sweet muffin head is 18 months old and coming to us from Puerto Rico where she was found living in a cemetery. She's a total love... loves people, loves dogs, loves attention... she's all about love. We are looking to place her with a male doggie friend, NO CATS, and will consider a home with kids over 10 years. The age of the children is something we can discuss on an individual basis.
If you are interested in Lexi, please fill out an application.
Meet Reina🐾 1.5yrs 🐾 Female
** ADOPTION PENDING **
Reina is estimated to be around 1.5 years old. Reina was pulled from a shelter in Puerto Rico and is quite happy to be in a safe and loving home with her rescuer. Can we just talk about her tongue for a minute? Can you stand it?
Reina is looking for a home possibly with a sweet, male doggie companion. She's a young girl so she'll be wanting to get out and stretch those legs. She was mistreated by whoever owned her before rescue, so she's working on trusting us humans again. She'll need a bit of patience as she learns how to be social and how to navigate the big wide world around her.
Reina will need continued work on leash walking. She's practicing in Puerto Rico and doing well.
If you are interested in Reina, please feel free to fill out an application for her.
OTHER DOGS? Sweet male would be considered
CATS? No
KIDS? Older .. maybe 16+ due to her past mistreatment. Too much activity and chaos could overwhelm her.
Meet Emma 🐾 5YR 🐾 Female
Be still our hearts, sweet EMMA! This girl will turn 5 in December and she's just a love muffin of epic proportions. Emma's story is a sad one, and without going into details, let's just say she's suffered some significant trauma in her life. It's her time to shine and she really really deserves to be spoiled rotten. Emma would do best as an only pet and in a home with no kids. She loves going for walks, playing ball, cuddling on the couch, and belly rubs. Did we mention cuddling and belly rubs? If you are interested in Emma, please fill out an application.
Frequently Asked Questions
Adoption Service Area
Please note, APPLICANTS MUST BE 21 YEARS OLD and MUST reside in MA, RI, NH, or CT. Be sure the application is filled out in its entirety. Incomplete applications will not be considered.
Where do your boxers come from?
Many of our boxers are owner surrenders. Perhaps the owner purchased the dog on impulse, not understanding the needs of a boxer. Sometimes, financial situations change, and families are not able to care for the dog anymore. We also take dogs that have been brought to shelters around New England. If a shelter reaches out for help, we do our best to find placement for the boxer in need. Lastly, we have a wonderful relationship with boxer rescue in Puerto Rico, and we work closely with them to bring boxers in need, from the island, to New England. All of our boxers are temperament tested and evaluated before coming into rescue. It should be noted that ALL dogs require a decompression period when going to a new home. Even the sweetest, most loveable boxer experiences fear and confusion during transitional times and foster/adoptive homes need to be conscious and respectful of this.
Can I adopt a female dog if I already have a female dog?
The short answer is no. Our experience in placing dogs, has shown us that placing two females together is oftentimes not the best long term situation. We receive many calls from owners needing to surrender their female boxers because there is fighting with another female dog in the house. Sometimes it's with another boxer and sometimes, it's with another breed. Either way, the fighting is often brutal and bloody. We have adopted a policy to never place two female dogs in the same house.
Are your boxers healthy?
Before adoption, our dogs are healthy to the best of our vets' knowledge. They are brought up to date on vaccines, tested for heartworm, and spayed or neutered (unless too young or not medically able to be). We also send our boxers with one month of heartworm and flea/tick prevention to get them started. Their vet records are provided upon adoption.
Do I need to have a fenced in yard to adopt a boxer?
We do not require a fenced in yard for all of our boxers. However, there are certain circumstances where a fence may be required and it will be noted in the boxer's bio. We look at each dog, individually, and based on the needs of that dog, we may require fencing. Please note that we do not consider an electric fence to be a proper method of containment and are not able place a dog in a home that uses electric fencing.
Do you have a shelter where I can come meet the boxers?
We are not a shelter and do not have a physical location where you can meet our adoptees. Most boxers will stay with their owners or shelter until we can secure a foster or adoptive home for them. Our boxers from Puerto Rico, are flown here once we've secured homes for them.
What Are Your Adoption Fees?
Puppies – $450.00
Dogs – 6 months and older $400.00
Dogs – 7 years and older $150.00
Pet Rock
September 8 🐾 12pm
Wyman Gordon
Woofstock
September 21 🐾 11am-4pm
Hudson Elks Pavilion
Boxer Bash
October 6 🐾 11am-3pm
Hopkinton State Park
Boxer Briefs
BOXERS WITH KIDS AND SENIORS:
Generally speaking, boxers have an affinity for children and for the elderly. Most can recognize the need to be more calm and gentle with certain people.  However, some have no idea how big and strong they are and could accidentally knock over a small child or senior adult. Please consider ALL family members when looking to welcome a boxer into your home.