Foster
Volunteer
Surrender
Adoption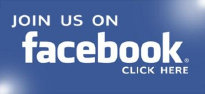 "The Chase" Photography by:
Patrick McArdle
"The Chase" Photography by:
Patrick McArdle
Friends of
The Boxer Rescue

Happy Tails

Please support
The Boxer Rescue
February 17, 2019

If my mug doesn't scream KISS ME then you all need to get some glasses!!! Can you even stand how cute I am???? My Name is

Cooper ( aka: Larry). Cooper is a big lovable goofball. Cooper is coming back into the program as he is not getting along with the other dog in the home. He absolutely loves people and does great with people coming in to his home. He does great in the crate at night and while we are not home. When you are home with him he wants to be by your side and in the same room as you all the time. He walks pretty well on leash but will need some work especially when there is another dog in sight but does well when constantly being treated. He thinks everyone that is out and about needs to come over and talk and pat him. If someone ignores him he will bark and try to go over and greet them and can pull quite a bit and being a big dog he can scare people who see him, but he absolutely only wants their attention. He loves to snuggle on the couch with you and even loves to lay in your lap. He is highly food and treat motivated so I think with some more constant training he would learn quite easily. If your looking for a big LOVE MUFFIN, Cooper is your MAN!

February 11, 2018

Meet Larry! Larry is coming into rescue with Moe and Curly. They are coming in from our rescuers in Puerto Rico who named them after the three stooges. They were left behind by their owner due to Hurricane Maria. They are currently in a foster home in Puerto Rico. Curly is 5 years old, neutered and up to date on vaccinations. Super friendly and we believe he is the father of Larry and Moe. Larry and Moe are 4 years old, also neutered and up to date on vaccinations. They are doing good in their foster home and just want to play and run. They are in good health and ready to travel to New England and start a new life. We will consider placing them with a female dog and children over 12 years old. They have no history with cats. They will need training with the crate, loose leash walking, manners etc. We will require any adoptive home to attend a basic obedience class with them.

March 21, 2018

Larry is doing great. He is recovering from his neuter and lump removal. He is just a big goofball and a super sweet love bug. He would probably do best in a home without young children as he is very strong and can be pushy. We will consider a home with kids 16+. He does fantastic in a crate and pretty good on leash, although he can get somewhat distracted when he sees things out and about, so his new home will need to work with him on this. Larry is super smart and very food motivated. He knows some basics commands, but could benefit from a basic obedience class with his new home, primarily for bonding. Larry is currently living with a female Boxer and they have had a few disagreements over the past week or so. We are not sure what is causing it, and or who is causing it, so we will be placing Larry as an only for now. Larry has not been around cats, so not kitties for this boy. If your looking for a big hunk of love, Larry's your boy!
Pertinent Information

| Male 5 years | UTD: Yes |
| --- | --- |
| Weight: 58 lbs | Good with Other dogs: Yes |
| Color: Brindle | Good with Cats: UNKNOWN |
| Ears: Natural | Children: 12+ |
| Tail: Docked | Microchipped: TBD |
| Spay/Neutered: Yes | Training required: Yes |
| Surrender: Puerto Rico | Adoption Donation: $375.00 |