Foster
Volunteer
Surrender
Adoption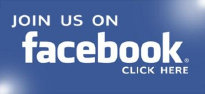 "The Chase" Photography by:
Patrick McArdle
"The Chase" Photography by:
Patrick McArdle
Friends of
The Boxer Rescue


Happy Tails

Please support
The Boxer Rescue
Pertinent Information

| Female 6 years | UTD: Yes |
| --- | --- |
| Weight: 50 | Good with Other dogs: Unknown at this time |
| Color: Fawn | Good with Cats: NO |
| Ears: Natural | Children: 12+ |
| Tail: Cropped | Microchipped: TBD |
| Spay/Neutered: Yes | Training required: Yes |
| Surrender: Owner/Veterinarian | Adoption Donation: $375.00 |
October 12, 2017

Hi Everyone... My name is Kayla and I'm super sweet and a total love bug with all the dr's here. I'm around 6 years old and I need a new home. It's been a tough few days for me, but I hear that things are about to get a bit brighter. I was hit by car and brought to the vet, where it was determined that I have a recurrent pneumothorax. Basically, air is collecting in my chest space, outside of my lungs and it makes it hard for me to breathe. I guess that's what can happen when you get hit by a car. The vets here say it's treatable and they really want to help me get better, but they had to find a rescue to take me before they could make that decision. Otherwise, I'd be on my way to the rainbow bridge, and I'm not ready for that journey just yet!! So, the vet called TBRI and after some discussion, I got the good news that my life wasn't over... It is just beginning!! Before I can venture out of here, I need a few things... First... I need the treatment that will make be better. It involves chest tubes and finding out where the air is leaking from. The vet here has agreed to offer TBRI a discount on my procedure, but it's still expensive, so if you can help out in any way, please donate to them. They didn't bat an eye when it came to helping me, but I know that $2,000 is a lot of money for a rescue to pay. Any amount will help them, help me. Second... They found a wonderful foster home that will be taking me in once I'm sprung from the VET, which will not be for a few days. My new foster mom has a nice quite place for me to heal with no other pets, so this will help me recover once my treatment is complete. She will be giving TBRI updates so that they can share my progress with all of you! Please look for updates on me as I recover because I will be looking for a new "forever home" soon! If you would like to donate to help TBRI take care of me, please donate above. Any amount will help towards my care and is very much appreciated.

October 20, 2017

A little update on KAYLA, the sweet girl who was hit by a car, that we were able to save. She's settling into her foster home and getting lots of rest, per the vet's orders. The procedure to repair her pneumothorax seems to have worked, but we won't know for sure until her next round of xrays in 3 weeks. For now, she is breathing ok, eating well, and is in good spirits. So we are cautiously optimistic that she's through the worst of things. THANK YOU, to all those who donated to help defray the cost of her surgery and treatment. We appreciate it!!

November 1, 2017

Sweet KAYLA here... Just wanted to let you all know that I'm doing well and following the dr's orders so that I will get better. I'll be heading back to the vet on November 13, where they will check on my progress. I'm breathing well and getting stronger every day. Thank you, again, to all those who donated towards my care. You helped saved my life!