Foster
Volunteer
Surrender
Adoption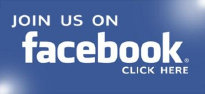 "The Chase" Photography by:
Patrick McArdle
"The Chase" Photography by:
Patrick McArdle
Friends of
The Boxer Rescue
Happy Tails
Please support
The Boxer Rescue
Pertinent Information

| Male 9 months | UTD: Yes |
| --- | --- |
| Weight: 45 | Good with Other dogs: Some |
| Color: Brindle | Good with Cats: No |
| Ears: Natural | Children: 16+ |
| Tail: Docked | Microchipped: TBD |
| Neutered: Yes | Training required: YES |
| Surrender: Owner | Adoption Donation: $400 |
December 24, 2018

Remington continues to do wonderful in his new. His family is working with him and a trainer on basic manners and greeting people. They just celebrated his 1 year Birthday.



November 1, 2018

Remington is doing great in his home. His home is working with him diligently to not get over excited. He as little leery of their stairs, but they have been working with him on those so he's a little more confident going up and down them now. He is a very food motivated so working with him is seas a very good student! He is one handsome boy with a lot a love to give.


September 23, 2018

Meet Remington, This handsome boy is coming into rescue because he is too excitable at home with the other dogs, especially his sibling brother. The two brothers can get each other going into a crazy frenzy. Remington is a very excitable 8 month old puppy that NEEDS A BOXER SAVVY HOME, a home that is willing to put 100% into working with him, giving him the attention he needs and helping him be a little more "ZEN". He can be extremely mouthy and nipping when he is over aroused, and has no idea that his teeth hurt! He is very jumpy and pulls hard on leash, so his new family will need to work with him on these things. It is during these times of extreme excitement and over arousal that he tries to use his mouth to keep your attention. He is a smart boy and very food motivated, so he will be a lot of fun to work with. He does know a few hand signals and verbal commands from puppy kindergarten, but his new family must be willing to attend a 6 week obedience class for training and bonding. Because Remington can be a pushy, rambunctious, 8 month old, we will not place him in a home with young children (16+ or no children). Remington is house broken and crate trained. He would be okay with an older female dog, one that can handle a rambunctious puppy. He does have a bit of a prey drive, so no little dogs or cats for this boy!

If you are interested in this handsome devil, please fill out an adoption application on our website.