Foster
Volunteer
Surrender
Adoption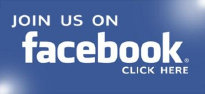 "The Chase" Photography by:
Patrick McArdle
"The Chase" Photography by:
Patrick McArdle
Friends of
The Boxer Rescue


Happy Tails
Please support
The Boxer Rescue
Pertinent Information

| Female 6 y/o | UTD: Yes |
| --- | --- |
| Weight: 50 | Good with Other dogs: N/A |
| Color: Brinle | Good with Cats: No |
| Ears: Natural | Children: N/A |
| Tail: Docked | Microchipped: TBD |
| Spay: Yes | Training required: |
| Surrender: Shelter | Adoption Donation: |
February 24, 2019

We wanted to share an update on Miss Fergie. She's the sweet boxer that we pulled from a shelter a little over a week ago. Fergie had a huge mass on her neck that needed to be removed by a specialist at Tufts. There is a chance that it's cancer, but we will not know until the biopsy results come back in a week or so. For now, Fergie is resting comfortably and happy to have that horrid thing off her body. We are hopeful that she's going to have a long life, full of the love that she clearly wasn't shown until her rescue.

If you'd like to donate towards the cost of Fergie's medical care which is upwards of $2,000, you can do so on our donation on the link above. Your support as always, is very much appreciated.



February 17, 2019

Another face that shows sadness and despair, sitting in a shelter, wondering what the hell happened to her life. This is Fergie. She was found as a stray, in horrid condition. She's estimated to be around 6 years old, but we don't know for sure. Fergie is very very thin and is carrying around a large mass on her neck. She needs a home like yesterday, so that we, as a rescue, can get her the medical attention that she needs. We don't know what we are dealing with in terms of her health, but we do know that we cannot let her go without care. She's been very sweet in the shelter. We will be placing her as an only pet and older kids, as we have no history on her.