"The chase" Photo by: Padraicyclops
Hi, I'm Zeena. All of the information about dog food is from my personal research and information I get from third parties. All the advice I give is just my own thoughts and stuff that has worked for my friends. After all, I am just a dog! If your dog is sick, has allergies or other issues, contact your veterinarian for professional medical advice.
The following list of foods and treats is from my personal research and from the Whole Dog Journal's List of top recommended dry and wet dog foods. These foods are free of pesticides, chemicals, by-products and artificial preservatives (like BHA, BHT and Ethoxyquin, which are linked to certain cancers).
Because I am allergic to everything and my little brother Rocco is allergic to some stuff, we enjoy the taste of Earthborn Holistic Coastal Catch. I've also listed below some good treats that we like a lot. Our mom says they are natural and don't have any bad stuff in them.
Recommended WET Food
If you know of a food or treat that is missing from our list AND it meets this criteria, please email me at zeena@theboxerrescue.org and we'll be happy to add it!
Zeena
"The Chase" Photography by:
Patrick McArdle
Zeena's Top Food Recommendations
The Boxer


The Boxer Health

Food & Nutrition
The White Boxer
The Senior Boxer




Friends of
The Boxer Rescue


Please support
The Boxer Rescue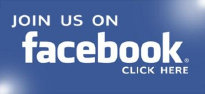 Recommended Treats
Cloud Star Grain Free Soft & Chewy Buddy Biscuits
Merrick – Beef Filet Squares
Solid Gold Treats
Nylabone Healthy Edibles
Grizzy Fillet Treats
Wild Alaskan Salmon
Plato dog treats – Duck and Salmon
Arctic Paws – Yummy Chummies
Zen Puppy Treats
Wet-Nose
Wagathas
New Zealand Real Meat Healthy Gourmet
(Made by the Canz Company
Zukes – Z-Filets and All other Zuke Treats
Blue Dog Bakery
Old Mother Hubbard
Wellness
Evangers Grain free buffalo, venison and chicken
Artemis Fresh Mix
Acana (by Orijen)
Back to Basics
Blue Buffalo – Includes Blue Basics, Blue Wilderness, Blue Longevity; Blue Freedom and Blue Life Protection
California Natural
Canidae
Carna4 Inc.
Castor & Pollux
Chicken Soup for the pet lover's Soul
Dr. Foster & Smith
Earthborn Holistic
Eagle Pack Holistic Select
Evangers
Fromm Family Foods
Gary's Best Breed
Go ! (by Petcurean)
Grandma Mae's Country Naturals
Hi-Tek Rations
Holistic Natural Canine
Horizon Pet Nutrition
Instinct 8
Lotus Natural Foods
Lincoln BioTech
Merrick
Mulligan Stew
Natural Balance Limited Ingredients
Nutro Ultra Holistic
Orijen
Pinnacle
Pet Chef Express
Prairie (Nature's Valley)
Solid Gold
Spring Naturals
Taste of the Wild
Three Dog Bakery
Tiki Dog
TimberWolf Oganics
Wellness
Zinpro
Ziwi Peak
Wenaewe
Recommended Wet Food
Artemis
Blue Buffalo – Blue Basics; Blue Family Favorites; Blue Homestyle Recipes; Blue
Longevity; Blue's Stew; and Blue Wilderness Grain Free
Canidae
Canine Caviar
Castor & Pollux
Central Garden & Pet – Avo Derm and Pinnacle
Chicken Soup for the Pet Lover's Soul
Dogswell
Drs. Foster and Smith
Evangers
Fromm
Halo Purely for Pets
Hounds & Gatos
Kent Nutrition Group - By Nature Entrees and By Nature Organics
Petcurean - Go! Natural
Lotus Natural Food
Merrick
Mulligan Stew Pet Food
Natura Pet - Evo grain free; Innova Farmhouse Stew and California Natural
Natural Balance
Natura Pet
Nature's Variety
Petguard – Vegetarian and Organic
Pet Tao
Petropics – Tiki Dog
Solid Gold
Spring Naturals
Three Dog Bakery – Gracie's Gourmet
Versus Pet Foods
Vet's Coice – 5 Holistic varieties including 2 grain free
Taste of the Wild
Wellness
Weruva – Has 17 Varieties of grain free stews