The Boxer Rescue
Boxer Facts
The Boxer Rescue
Is The Boxer Right For You?
Boxers are super cute!  But before you make the decision to welcome one into your home, make sure you fully understand the needs of the breed.  
GROOMING:
Boxers shed!  They don't shed like their friends with long, flowing fur, but they absolutely shed. A high quality dog food and some weekly brushing can help limit the shedding, but if you are looking for a dog who doesn't shed at all, then you are not a good fit for a boxer.  They do not require regular trips to the doggie spa, but they do require regular nail trims.
OTHER DOGS:
A well socialized boxer should not be aggressive.  Boxers who are socialized on a regular basis, from puppyhood, will usually get along well with other dogs.  In fact, boxers seem to prefer the company of other boxers who share their energy level and play style.
Many rescues, as well as some breeders, feel that boxers of the opposite sex make the best "match".  We will not place two females together and we make no exceptions to this policy.
ENERGY:
Boxers are forever puppies.  They seem to never to "grow up". So be prepared to deal with puppy behavior until they are around 3-4 years old.  They require a lot of exercise and stimulation.  Multiple long walks a day will help tire them out, and we all know that a "tired boxer is a good boxer".  If you love boxers, but aren't quite ready to commit to the needs of young one, consider an older boxer. They are the perfect combination of all that is wonderful about the breed without the "crazy" puppy behavior.
Please note that many boxers end up in shelters and in rescue because people weren't prepared for their energy level and the commitment required to helping them become the best possible family member.
HEALTH:
Unfortunately, boxers are predisposed to cancer–namely mast cell tumors. Owners should be vigilant and aware of any lumps or bumps that appear on their boxer and have him/her seen by a vet.  Cardiomyopathy is also a big concern for boxer owners, as they are predisposed to this heart condition and should be monitored by their vet. Boxers also tend to be more prone to allergies.  They may suffer from skin issues or have sensitive bellies as a result of environmental or food reactions. Boxer owners should be ready to make an unplanned vet visit or two throughout the year. It's the nature of the breed.  
BOXERS WITH KIDS AND SENIORS:
Generally speaking, boxers have an affinity for children and for the elderly. Most can recognize the need to be more calm and gentle with certain people.  However, some have no idea how big and strong they are and could accidentally knock over a small child or senior adult. Please consider ALL family members when looking to welcome a boxer into your home.
Pet Rock
September 8 🐾 12pm
Wyman Gordon
Woofstock
September 21 🐾 11am-4pm
Hudson Elks Pavilion
Boxer Bash
October 6 🐾 11am-3pm
Hopkinton State Park
Get In Touch
800-471-2030
info@theboxerrescue.org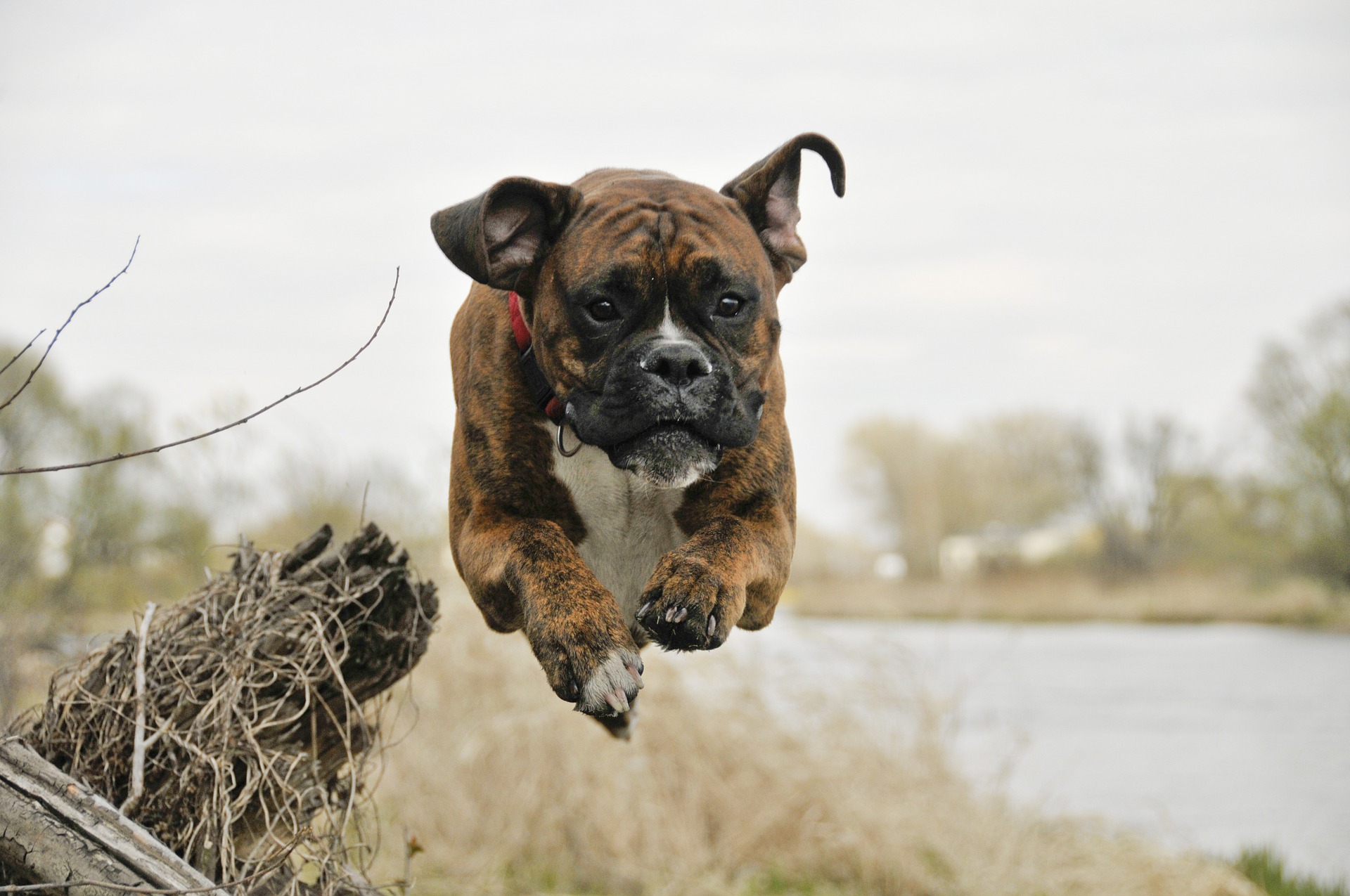 Paws and Pints
June 25 – 6PM
Location: Nightshift Brewing
87 Santilli Highway, Everett MA
Well behaved pups are welcome on their patio if it's a nice night.
Pet Rock
September 8 – 12PM
Location: Wyman Gordon
244 Worcester St, North Grafton MA
Bark In The Park
July 22 – 6:30PM
Location: Hanover Insurance Park at Fitton Field
1 College St. Worcester MA
Woofstock
September 21 – 11-4pm
Hudson Elks Pavilion
99 Park St. Hudson MA
Take In
Adopt or Foster
We may place our boxers in temporary "foster homes" which allows us to learn about the particular needs, personality and temperament of the dogs.  We then interview prospective permanent homes and ultimately match the dogs and homes based on their mutual compatibility. We are in need of both foster homes and families that are ready to adopt our dogs.
Show Up
Be a Volunteer
The Boxer Rescue, serving the New England Area, is made up of a group of volunteers who assist in areas such as dog transport, home visits, evaluations, and fundraising efforts.   Our volunteers are instrumental in our efforts to educate the public about boxer rescue and about responsible pet ownership. Our organization could not exist without our wonderful volunteers.